Auto Mouse Clicker v1.9 FULL VERSION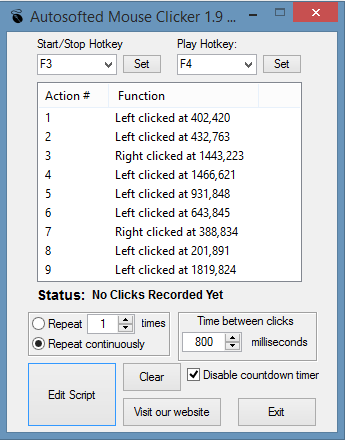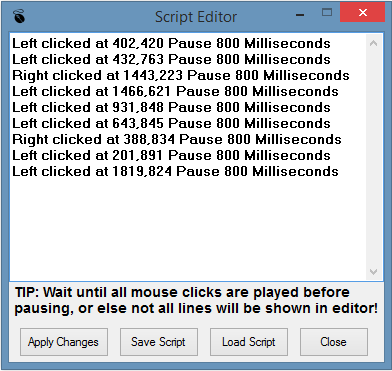 Full Version Additional Functions:

Ability to go as low as 10 milliseconds between each mouse click!

Ability to save and load scripts!

Ability to use the "edit script" feature which allows more versatile functionality!

Ability to control time between each individual mouse click!

Ability to double click (click same spot twice and change time to 10 m/s).

Free customer support for a year!
For just one payment of $5!!!
NOTE: The Full Version is permanent, once you buy it, it's yours forever!