Auto Mouse Clicker and Recorder v1.9
Last Update: 2017-03-03
Version 1.9 (Safe Download):

(1080 KB)
No Viruses, No surveys, Just download and use :)
---
Description
The Autosofted Mouse Clicker and Recorder is a simple to use yet powerful tool. This is a FREE to download auto clicker mouse program which enables you to control where your mouse moves, when to click on something and how often to repeat the whole process.
Note: For people using the program for games, if the program is not working while inside a game, run the program as an administrator and it should work.
Update 3-3-2017: Version 1.9 can record right clicks!
---
Features
Mouse movement recording
Mouse clicks recording (both left and right click)
Able to setup timing
Able to setup how often to repeat an action
Fully hotkey compatible
Memorizes set hotkeys
Additional Features from Full Version
Ability to go as low as 10 milliseconds between each mouse click
Ability to save and load scripts
Ability to use the "edit script" feature which allows more versatile functionality
Ability to control time between each individual mouse click
Ability to double click (click same spot twice and change time to 10 m/s)
---
Video Quick How-To Guide (2 Minutes)
Too lazy to watch the video? Quick instructions below:
1. Select a Start/Stop hotkey and click Set
2. Select a Play hotkey and click Set
3. Press your selected Start/Stop hotkey to Start
4. Do your desired mouse clicks
5. Press your selected Start/Stop hotkey to Stop
6. Press your selected Play hotkey to Play
---
Autosofted on the news!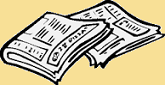 If you see us on the news, let us know!